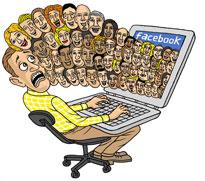 The Facebook commandments.
Last week, I launched the Great Facebook Purge of 2007. In one fell swoop, I whittled down a list of 274 "friends" to a more manageable … um, 258….
Slate Magazine
"Commandments" may be a little strong, since one user might use FB for different reasons than you or me but there is some great advice here.