I once sat at a reserved Blackjack table with Jay-Z in one of my many completely aloof moments (stone cold sober though) at Bellagio. He didn't say a thing to me! Of course he didn't have to because his security was like ½ inch from me in both sides as the dealer pointed to the RESERVED sign I had somehow successfully ignored.
But still, he didn't EVEN try to throw down…just sayin'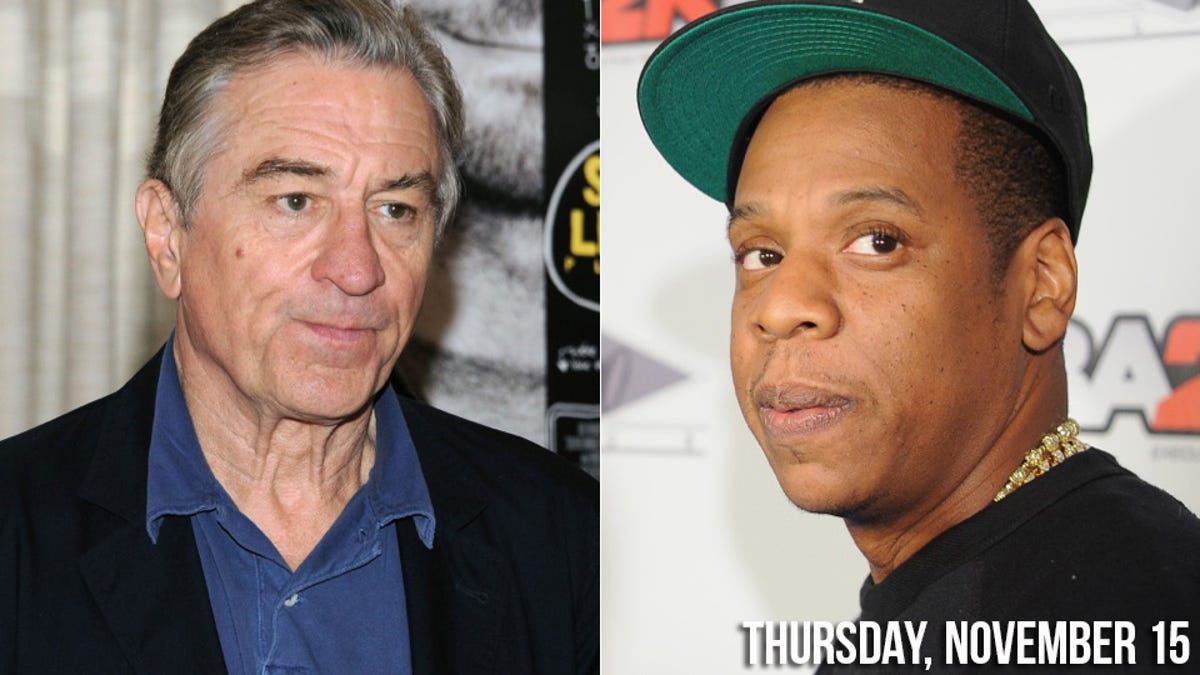 Jay-Z Unwisely Invokes The Wrath of Robert DeNiro
Alpha males Robert De Niro and Jay-Z's squabbling almost ruined Leonardo DiCaprio's birthday party for everyone. De Niro let Hova have it for mentioning that he'd be willing to record a song for the Tribeca Film Festival and then failing to return any of De Niro's calls to follow through. Jay-Z tried to joke about it and Beyoncé glided over to try to keep the peace, but De Niro said that there were no excuses and although he considers Jay-Z "the man," it was "JUST RUDE." At last, DiCaprio cried in the dulcet tones of an angelic child: "I don't like it when Mommy and Daddy fight!" And everyone hugged, and that's the story of Christmas.
Jezebel