Seeing this new "wrap" on the Starbucks drive thru sandwich menu raised both eyebrows for me before coffee. Without noticing the price was a little higher than the normal Starbucks breakfast sandwiches and that this "wrap" combines bacon and sausage (I like both, but not together), my decision was made by simply looking at the picture on the menu.
Opening the VERY hot Starbucks branded microwave bag removed any hope of this "wrap" being low-carb along with the advertised 27 grams of protein. The "wrapper" is more like the pita bread you would get at a kabob place than the expected flatbread or tortilla like most wraps. I love bread. I just thought I was getting more of a wrap.
The ingredients are not tightly "wrapped" at all, so be cautious eating. You may end up with egg and sausage falling out. Bacon is in full strips and not at all crispy, so an entire rubbery strip of fatty bacon could easily slide out in one bite—especially if you're as ravenously hungry as I was when this thing was finally cool enough to chow down.
The bread/wrap component is very well sealed though. Like completely. This thing is probably made by machine. A "wrap" is rolled up and tight. This thing is not that kind of wrap. If you're okay with a loose, floppy wrap or looking for a serious bread fix, you might really like it!
I don't want a (and would never ask for) a paper receipt from any Starbucks order. If not making a mobile order, I still always pay with the Starbucks app. A receipt is not necessary or desired. It's a piece of trash I must dispose of, so it's an actual "problem" for me.
A few seconds after crumbling this receipt, I decided to take a picture to remind me to document my lament here. I know, we're in the middle of a pandemic and everyone is doing the best they can, but a corporation has rolled out a new item in the midst of all of that, so let's not even go there.
Double Cup? Yes, Thank You!
I want a double cup to keep my drink warm longer while driving, not for fear of the cup being too hot to handle. Some Starbucks Partners say their policy for serving a hot Americano is to double cup the drink, but I've had mixed results when I neglected to ask in the past, so I always ask!
The receipt shows the double cup preference for my order was taken properly but I found my drink was single cupped as soon as it was in my hands. Asking for "an extra cup" before leaving the drive thru window, I could tell the young guy working there knew it was a fumble because he immediately half choked a coy reply of, "oh is it double cupped?"
When I looked back up with a grim smiling "no" after feigning a double check of my cup, he had already stepped away and returned with the extra cup. I smiled more sincerely and said, "Thank you!"
"no problem"

this and almost every Starbucks Partner at every Starbucks Drive Thru location…
Then it happened. I used to think it was only me that was perturbed by this modern day replacement for "your welcome" that seems to have become accepted by so many. But experts agree that the way you say "thank you" is very important.
Saying "no problem" in customer service…
Getting that intricately cool, almost folksy "no problem" response when thanking someone working in a service position makes me laugh a little. I mean, it's not like I'm apologizing when I smile and say "thank you" for providing me such great service!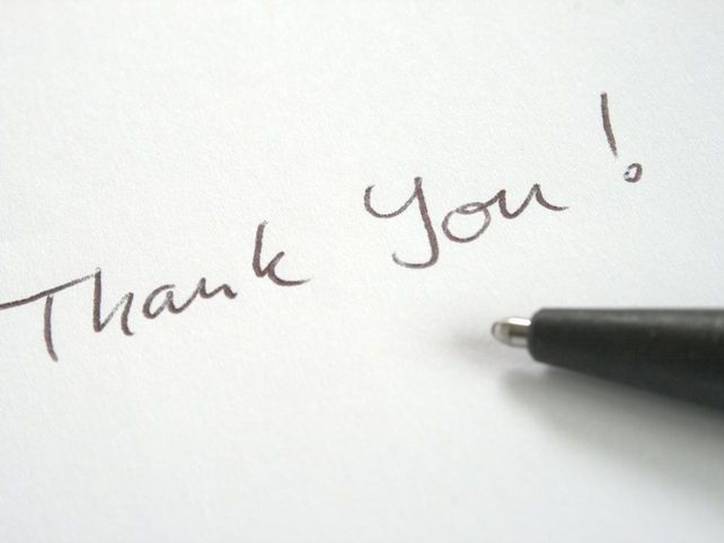 What's the Problem with 'No Problem'?
Some people do not find it welcome at all
Management at Chic-fil-A trains employees to respond with "my pleasure" when a customer thanks them for taking or filling an order. I guess that's very technically (some say aggressively) polite. I'm sure most "no problem" replies to "thank you" are also meant to be polite responses, but that exact phrase implies that the customer somehow caused a problem that the service provider didn't have to go too far out of their way to fix.
Don't get me wrong here. I've been one of those folks (working behind the counter, register, phone, etc.) myself, so I have experience dealing with the (very often unwashed) masses. I also used to be like 20 something. So I totally get it. Really.
Great read below that might make some more okay with "no problem" (not me, even after reading, but I did buy Gretchen's book). I guess I'm just somewhere in the middle of Gen X?
"No problem" vs "you're welcome"
hinallie: thisisnotharmless: Speaking of linguistics, there's one particular linguistic tick that I think clearly separates Baby Boomers from Millennials: how we reply when someone says "thank you." You almost never hear a Millennial say "you're welcome." At least not when someone thanks them. It just isn't done. Not because Millennials are ingrates lacking all manners, but because the polite response is "No problem." Millennials only use "you're welcome" sarcastically when they haven't been thanked or when something has been taken from/done to them without their consent. It's a phrase that's used to point out someone else's rudeness. A Millennial would typically be fairly uncomfortable saying "you're welcome" as an acknowledgement of genuine thanks because the phrase is only ever used disingenuously. Baby Boomers, however, get really miffed if someone says "no problem" in response to being thanked. From their perspective, saying "no problem" means that whatever they're thanking someone for was in fact a problem, but the other person did it anyway as a personal favor. To them "You're welcome" is the standard polite response. "You're welcome" means to Millennials what "no problem" means to Baby Boomers, and vice versa.The two phrases have converse meanings to the different age sets. I'm not sure exactly where this line gets drawn, but it's somewhere in the middle of Gen X. This is a real pain in the ass if you work in customer service because everyone thinks that everyone else is being rude when they're really being polite in their own language. Something interesting to note is also the more literal meaning behind these two phrases and how they themselves differ and oppose each other 'No problem', coming from a millennial's mouth, within the context of helping someone – whether it be holding a door open/picking up something someone may have dropped/etc. – and, naturally, being thanked for it, implies that the kind gesture was indeed, not a problem, that it was just the thing to do, that they were happy to help and that no thanks was really necessary. While a Baby Boomer's 'You're welcome' in contrast, says something miles different, it actually highlights the fact that the person went out of their way to help someone; almost brings attention to it in a way, saying 'Yeah, I helped you, I did you this favor I accept your thanks.' which, malicious intent or not, is strikingly different than the millennial downplay of their act of kindness for the sake of helping someone. The broad class that these expressions belong to is that of phatic expressions, formulaic expressions that are used less for their literal meaning and more for their social contribution. Others include "hi/hello/good morning" and "how do you do?/how are you?/what's up?/how's it going?" (Fun experiment: next time someone asks you "what's up?" try replying smoothly "good, how are are you?" – or the inverse, replying "not much, what's up with you?" to "how are you?" – and see if they even notice.)  The sub-class of phatic expressions involving "you're welcome" and "no problem" is known as minimizers, and "no problem" is indeed newer (although it seems to date to the 1980s, so it's not a perfect correlation with Millennials). Other minimizers are "no worries", "sure", "my pleasure", "okay", "anytime", "don't mention it" and others in this list. Minimizers often vary by age, geographic location, and other factors: "you're welcome", for example, isn't so old either – the OED's first citation for it is from 1907 ("my pleasure" and "don't mention it" are older). Another which I've noticed Americans using over the past few years is "mmhm" or "uh-huh", which I've never heard in Canada as a minimizer. That's about all the research I can find on them at the moment – anyone know any more detailed studies? 
All Things Linguistic