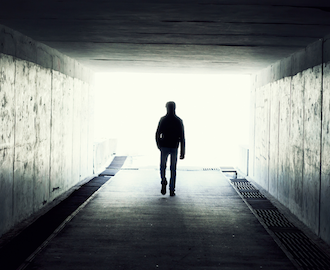 Google Keeps Paying Deceased Employees' Families for a Decade
The many perks of Google: gyms, massages, nap rooms, crazy-generous life insurance …
The Atlantic
Many of the perks Google famously offers its employees are designed to help those employees enjoy a healthier life. Organic food in the cafeteria! On-site gyms! Subsidized massages! Nap rooms!

Turns out, though, that the company also wants its employees to enjoy a better death. More specifically: a wealthier death. In an interview with Forbes's Meghan Casserly, Laszlo Bock — Google's, Chief People Officer (in non-Google terms: head of HR) — shares a Google benefit that is all too literally out of this world. "This might sound ridiculous," Bock tells Casserly. "But we've announced death benefits at Google."

Yes. It's like this: Should someone pass away while employed by Google, that person's surviving spouse or domestic partner will receive a check for 50 percent of the deceased's salary. And that spouse or domestic partner will receive that check every year. For the next decade.

Let's just take a moment to pause and appreciate that. You can get rich at Google even through dying…

And the salary payouts aren't the only death benefit Google has been providing to its employees' families. In addition to the 10-year pay package, Casserly reports, surviving partners will get all stocks vested immediately. And any children of the decease, furthermore, will receive $1,000 a month from Google until age 19. Which gets amended to age 23 if those children are full-time students…

So Google is playing a long game — a really, really long game. And you could read its generosity not just as generosity, but also as an attempt to discourage employee mobility by fostering employee loyalty. Google, with all its perks, is treating its employees not just as employees, but as just what they are: investments. It hires top talent and then works to keep them at the top.
All companies SHOULD do this. You're making a change to your life when you commit to something big. You're changing your plans to help the company make things happen on theirs.